Canvas Zipper Pouch
Regular price
Sale price
$5.99
Unit price
per
Sale
Sold out
Heavy-duty cotton canvas
Extremely Durable with high quality zipper
Multi-purpose & washable
Easy to customize for DIY projects
Note: Our wholesalers are not allowed to sell on Amazon (US) and Amazon (Canada). Amazon(US) and Amazon (Canada) is a restricted property for Organic Cotton Mart wholesalers.
WANT MORE QUANTITY?

Enter your details below and someone will reach out to you with pricing.
Share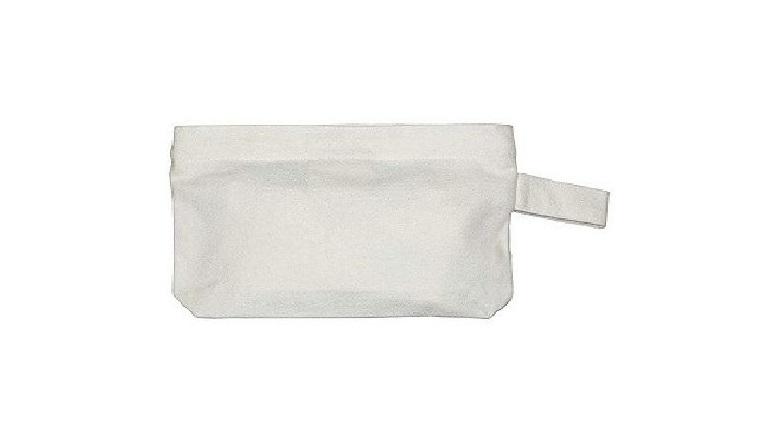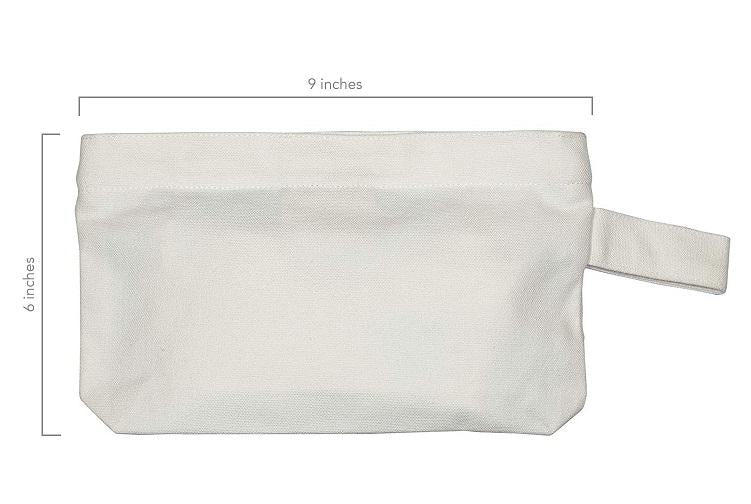 Wholesale Canvas Zipper Pouches
Our wholesale zipper pouches are made from 100% certified cotton. These are natural, made from certified organic cotton, and incredibly durable. The high-quality material and expert design make for a zipper pouch that can support an impressive weight. At 9 by 6 inches, these pouches are convenient and easy to carry around or throw into your travel bag. From carrying your loose change to serving as a perfect travel companion, these wholesale canvas pouches are the perfect addition to any lifestyle and are a hit with shoppers on the go.
Reusable and Washable Canvas Pouches
If there is one thing shoppers love, it's reusability for a good price. Our organic wholesale zipper pouches are easy to keep clean and are washing-machine friendly. Simply wash in cold water, dry on a gentle cycle (or hang dry), and your pouch is ready for the next adventure! Our wholesale cotton pouches are designed for years of reusability and are an ideal green alternative, making them the perfect addition to any sustainable storefront.
Multipurpose Cotton Zipper Pouches
These wholesale canvas pouches offer flexibility and can be used for a number of purposes both around the house and abroad. Zipper pouches make an excellent travel companion and are ideal for holding cash and small change. They also make great snack bags or even medical kits for those on the go! Our wholesale zipper pouches come with versatility and guaranteed high-quality. What more could shoppers ask for?
Environment-friendly
An investment in our wholesale cotton pouches is an investment in the environment. These 100% certified cotton pouches are made with ethically sourced cotton designed for years of reusability. Shoppers are always on the lookout for ways to reduce their environmental footprint and consume responsibly, and our line of cotton products are an affordable way to do just that. We strongly believe everyone has a part to play in protecting our environment, and investing in natural alternatives is a great way for companies and consumers to participate in environmentally-friendly practices. Going green doesn't need to be difficult or expensive. Our wholesale cotton pouches are designed to make eco-conscious shopping easy and affordable.
Wholesale Prices
Get the most from our wholesale zipper pouches when you buy in bulk. Our wholesale prices are designed with suppliers in mind. Whether you are ordering 50 pieces or 1,000, we will work with you to get the most out of your order. We offer competitive pricing on wholesale orders and guarantee quick shipping on all our wholesale orders from the USA at a fair price.
Easy to Order and Fast Shipping
Ordering our wholesale cotton pouches is not only simple, the process is also efficient. No waiting around for confirmations and long delivery schedules. When you order our wholesale canvas pouches, your order typically ships the same day. All our products ship from within the USA so there is no need to worry about additional customs charges or ocean freight costs if you are buying local. Did we mention all orders over $300 come with free shipping? With fast delivery and great deals when buying in bulk, our wholesale cotton pouches are an ideal choice for any reseller.
Why choose us?
Sustainable Products

Products build to last long with multiple usability lifecycle

Low Minimum Quantity

Get wholesale rates without having to order large quantities

Fast Shipping

Most of our orders are fulfilled within 1-2 business days